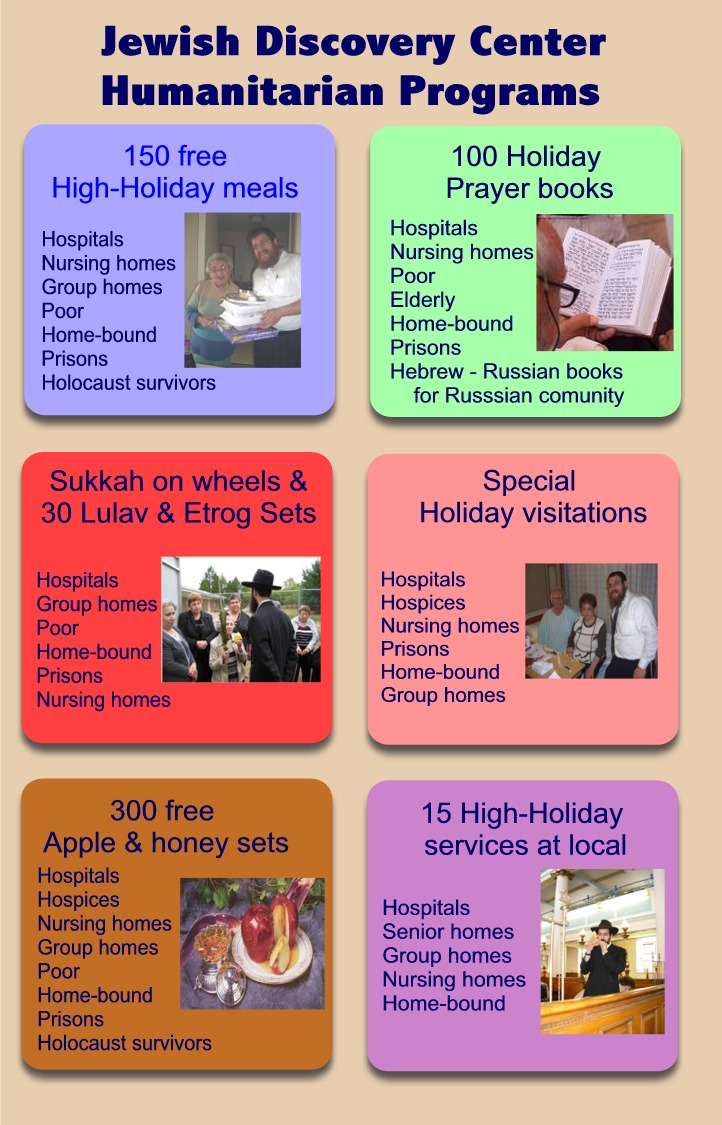 Every Shabbat at 11:00 - 12:30

Fall Schedule:

Curriculum A

A Survey and Study of the Articles, Artifacts and Symbols of Jewish Life

6 Sundays - October 20, 27, November 3, 10, 17, 24

10:00 AM

Curriculum B

HAVE YOU GOT A PRAYER?
An in-depth study of the central Jewish Prayer known as the Shmone Esrei (the 18 benedictions)

6 Sundays - October 20, 27, November 3, 10, 17, 24

11:00 AM

This class will be repeated on TUESDAY evenings at 7:00
Passover

Passover is not only the first of the three major Jewish festivals, but the foundation and root of all of them. The Exodus from Egypt prepared the Jewish people for receiving the Torah on Shavuot. Sukkot, too, is connected to Passover, in that it commemorates the booths (sukkot) that the Children of Israel inhabited in the wilderness.

The main significance of Passover is that it is "the season of our freedom," the time when the Jewish people went out of slavery and became an independent nation. The Torah describes what happened as follows: "G-d has ventured to go and take or Himself a nation from the midst of another nation, by trials, by signs and by wonders... according to all that G-d did for you in Egypt before your eyes."

Question:

The way they tell it in Sunday school, the Jews left Egypt in such a rush, the dough didn't have time enough to rise. "Honey, we gotta go in ten minutes," the men would have been saying to their wives. "Just grab some food and let's go!"

So, they happened to eat matzah. Who cares? It doesn't seem at all significant. Why is matzah elevated to be main focus of the whole Passover experience? I thought that Passover is about freedom, not food!